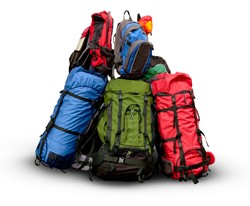 Still undecided about where to stay in Quito?????  Read our reviews from Hostelworld.com, tripadvisor.com and Hostelbookkers.com. Here are some samples.
How is Hostel Revolution rated on Booking websites?
Hostelworld  
 Overall  Cleanliness  Staff  Location  Atmosphere  Security Facilities
    93%       96%            94%      89%             90%            95%          95
 HostelBookers  
 Overall  Cleanliness  Staff  Location  Atmosphere  Security
    91%       94%            93%       87%            91%             93%
 TripAdvisor  
| | | |
| --- | --- | --- |
| | 100% HOSTEL WORLD REVIEW | |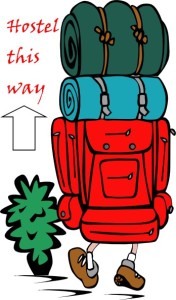 Sandra and all their volunteer staff have been very generous with their abundant knowledge of Quito, Ecuador and South America. All are seasoned travellers with helpful tips on safety and money saving. Secure storage for our excess luggage when we ventured into the jungle. Bright clean comfortable room. Quiet atmosphere with friendly, respectful guests.   Reviewed 16 January 2015
****TRIP ADVISOR REVIEW **** – – "A true backpacker's Hostal."
Friendly and clean!
"
Lovely and well run hostel! The hostel is spotless, beds are made up everyday. Kitchen is kept clean and there's a nice roof terrace and decent TV room. Sandra shown loads of care for all the guests, the people who worked there were really friendly and when I left to get on a night bus she ensured I was in the taxi before leaving. Highly recommended and also highly recommend Peters free walking tour!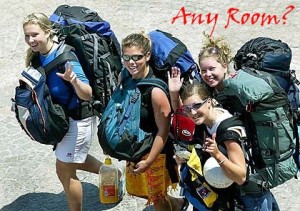 ****HOSTELBOOKERS REVIEW ****
76 out of 80 HostelBookers customers said that they would recommend 'Hostel Revolution.'
 Stephanie would recommend this property.
Liked: Sandra was so helpful and gave us the best briefing on Quito. She answered any questions and was genuinely trying to make every as good as possible and was always around. There were numerous areas to meet other travellers and the kitchen was clean and equipped. The rooms and the hostel itself was spacious and clean. Very good hot showers, regardless of how many people we're showing- including pressure! We liked it so much we extended our stay. Good happy hour too.
Disliked: Nothing